"Mines and Minerals" Teaching Space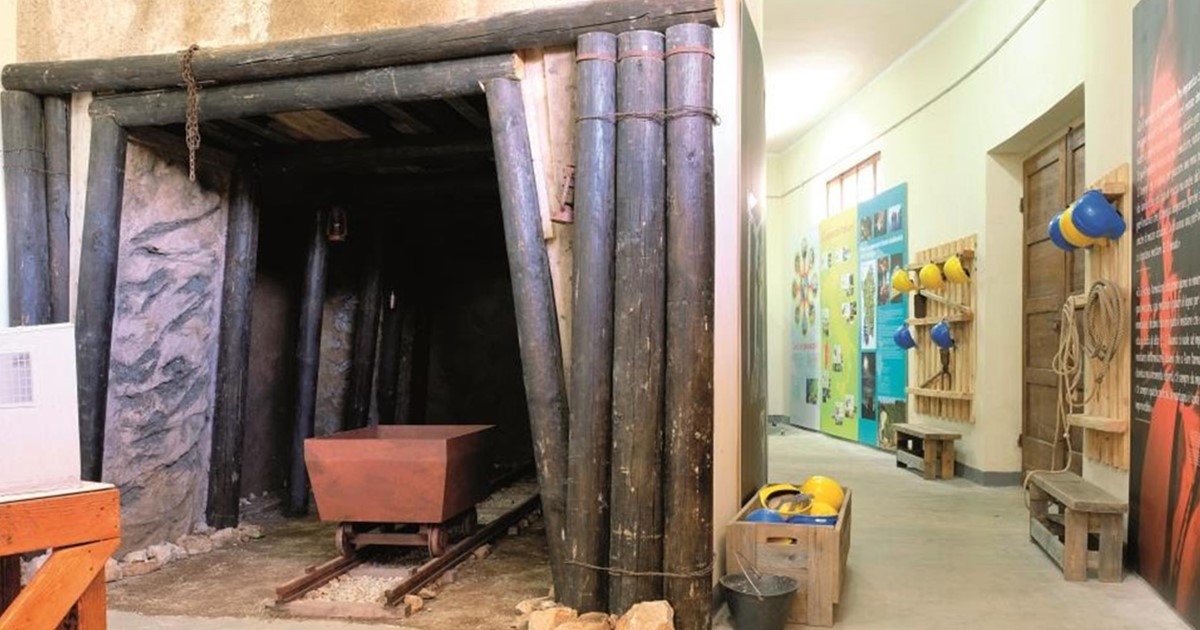 Mines and Minerals is a teaching space geared toward increasing participants' knowledge and awareness of minerals, rocks and their properties, but also of the history of mining in Sardinia and the important active role played by women and children in mining in the relatively recent past. Particularly interesting and evocative is the life-size reproduction of an underground tunnel dating from the early 20th century, featuring recreations of the scaffolds and seams of certain minerals mined on the island.
In this case, too, the route aims to involve youngsters in interactive experiences: environmental education, observation, drawing parallels, compiling and data processing. This space takes visitors on a journey between the past and present of Sardinian mining culture and affords an opportunity to discover the work and the lives of the miners and their families.
Information
ENTRY TO CASA GIOIOSA
PACKAGE TICKET
€ 10 Entry to all the museums
The package ticket gives one person entry to all of the museums of Casa Gioiosa
ENTRY TO CASA GIOIOSA
FAMILY TICKET
€ 20 Entry to all the museums
The family ticket gives entry to two adults and all children aged 17 and under
ENTRY TO THE MUSEUM
SINGLE TICKET
€ 3 Concession (ages 6 to 12) - € 5 Full
Entry to a single museum only
ENTRY TO THE CLASSROOMS
€ 1 Concession (ages 6 to 12) - € 3 Full
Entry to a single museum only
TEMPORARILY CLOSED
TO THE PUBLIC


FOR INFORMATION AND RESERVATIONS
Telephone: 079 942111
Mobile: 331 3400862
www.exploralghero.it 
TICKET
Are you interested?
If you want to purchase a product, book an excursion or receive more information on the park and its facilities, don't hesitate to get in touch.

We are ready, willing and able to help!