"Bee's Life" Teaching Space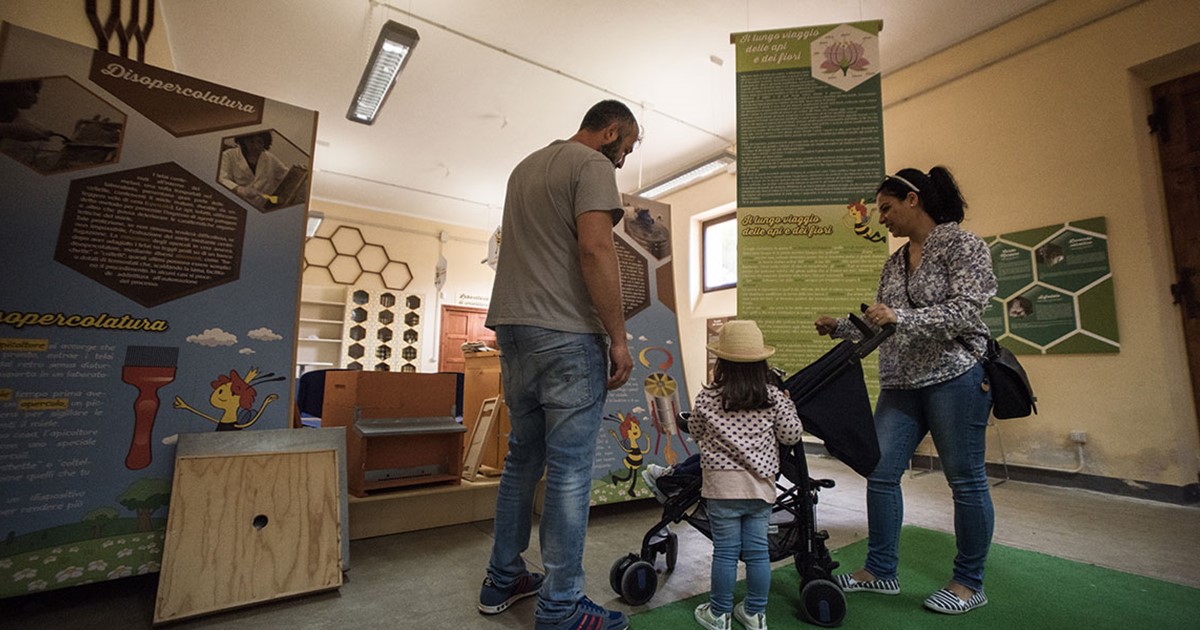 The "Bee's Life" teaching space features a set of play-based activities intended to stimulate the curiosity of youngsters about the nature reserve and about the wonderful world of bees. The teaching programme includes a brief trip into the nature reserve itself to become acquainted with the plants and flowers most "beloved" of the bees, before analysing in some depth the production process, from the honeycomb to the honey pot, through games, sensory activities and hands-on workshops.
At the centre of the educational approach is the theme of environmental sustainability in an agricultural context, starting specifically from the role played by the bees and from the description of the risks to which they are subject – pollution and the chemical treatment of plants being the most important of these risks.
Information
ENTRY TO CASA GIOIOSA
PACKAGE TICKET
€ 10 Entry to all the museums
The package ticket gives one person entry to all of the museums of Casa Gioiosa
ENTRY TO CASA GIOIOSA
FAMILY TICKET
€ 20 Entry to all the museums
The family ticket gives entry to two adults and all children aged 17 and under
ENTRY TO THE MUSEUM
SINGLE TICKET
€ 3 Concession (ages 6 to 12) - € 5 Full
Entry to a single museum only
ENTRY TO THE CLASSROOMS
€ 1 Concession (ages 6 to 12) - € 3 Full
Entry to a single museum only
TEMPORARILY CLOSED
TO THE PUBLIC


FOR INFORMATION AND RESERVATIONS
Telephone: 079 942111
Mobile: 331 3400862
www.exploralghero.it 
TICKET
Are you interested?
If you want to purchase a product, book an excursion or receive more information on the park and its facilities, don't hesitate to get in touch.

We are ready, willing and able to help!