"Teleia" Immersive Museum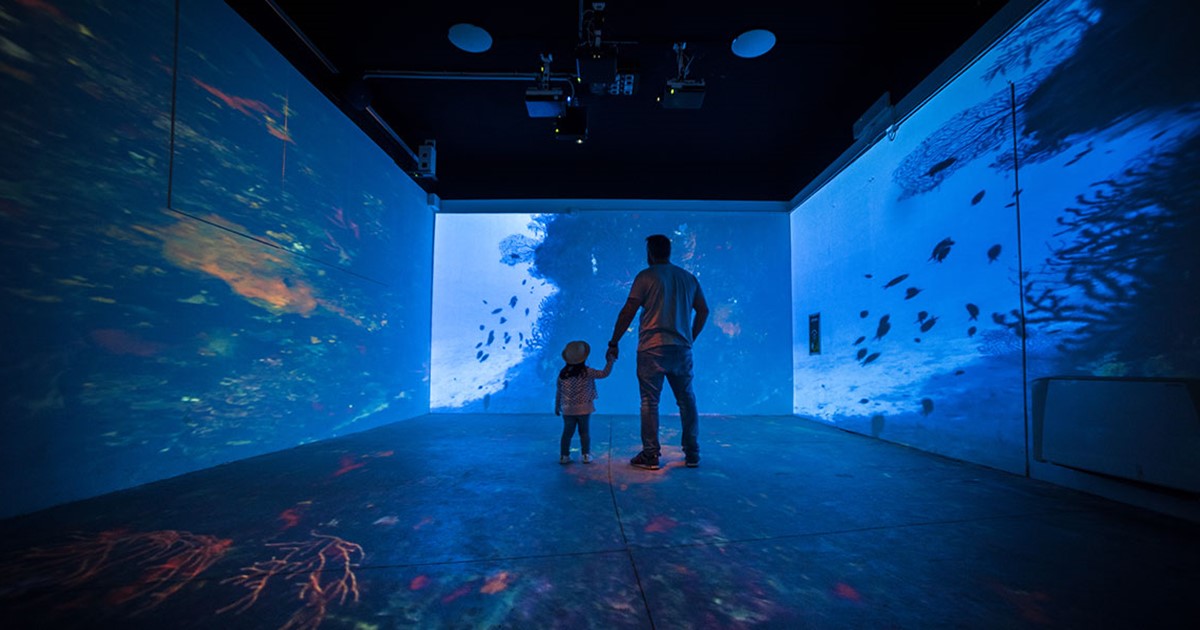 Teleia is a maritime-themed immersive multimedia centre: a virtual "dive" several metres down to discover the sub-aqua microcosm that constitutes one of the most particular features of this tract of coast. Indeed, Alghero is widely considered to be the most important and most representative city of the so-called Riviera del Corallo (or "Coral Riviera"), which is the name given to the specific part of northern Sardinia that plays host to the largest quantity of red coral.
Using video mapping and augmented-reality tools, visitors can thus explore the seabed of the riviera, observing its flora and fauna, with the whole experience rendered all the more memorable by the salty tinge so typical of life under the water. It is a unique sensory experience that is quite literally "immersive".
Information
ENTRY TO CASA GIOIOSA
PACKAGE TICKET
€ 10 Entry to all the museums
The package ticket gives one person entry to all of the museums of Casa Gioiosa
ENTRY TO CASA GIOIOSA
FAMILY TICKET
€ 20 Entry to all the museums
The family ticket gives entry to two adults and all children aged 17 and under
ENTRY TO THE MUSEUM
SINGLE TICKET
€ 3 Concession (ages 6 to 12) - € 5 Full
Entry to a single museum only
ENTRY TO THE CLASSROOMS
€ 1 Concession (ages 6 to 12) - € 3 Full
Entry to a single museum only
TEMPORARILY CLOSED
TO THE PUBLIC


FOR INFORMATION AND RESERVATIONS
Telephone: 079 942111
Mobile: 331 3400862
www.exploralghero.it 
TICKET
Are you interested?
If you want to purchase a product, book an excursion or receive more information on the park and its facilities, don't hesitate to get in touch.

We are ready, willing and able to help!